Volunteer Opportunities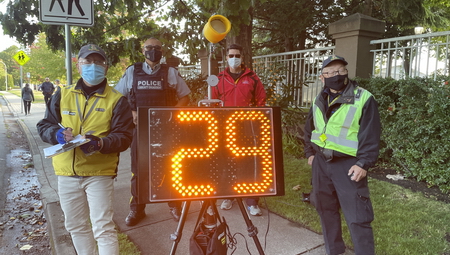 Some of the ongoing community policing programs and activities are supported by volunteers in Richmond include:
Block Watch
Block Watch is a free, community-based, crime prevention program helping residents organize their neighbourhoods to help prevent crime in the community. Block Watch is a great way to get to know your neighbours and is a cornerstone to a safe and vibrant community.

Speed Watch
Speed Watch is an ICBC sponsored educational program aimed at reducing incidents of speeding. This program not only provides awareness to drivers who are speeding, but it also provides valuable data to the RCMP and ICBC on areas where speeding is a significant problem.
Become a Richmond RCMP Volunteer
For more information on applying to be a volunteer for Richmond community policing programs please contact the Community Policing Office at City Centre.

City Centre: 6931 Granville Ave., Richmond, BC V7C 4M9, Phone: 604-207-4761
Open Monday to Friday 9:00 a.m. to 5:00 p.m. Closed on weekends and statutory holidays.